Maximum Pools, Inc.
Pool Plastering in Orance County, CA
About Maximum Pools, Inc.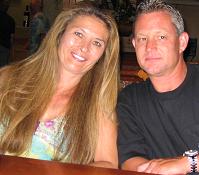 Ted Lundquist and Kathy Lundquist founder of Maximum Pools, Inc. have been in the pool industry business over 29 years. It is from that perspective that Ted and Kathy built this business, from the ground up! In 1979, seeking integrity and customer service in an industry known for fly-by-night companies.
Today, Maximum Pools, Inc. goes to great lengths to satisfy our customers. When you decide to Plaster, Resurface, or to Renovate your pool or spa from Maximum Pools, Inc., the relationship we have with you doesn't end with the completion of the pool. It starts just before the beginning. The experience and value that comes from being in business for over 29 years with the same owners, Unlike most businesses today who have forgotten the meaning of the word integrity, Maximum Pools, Inc. has not.  Ted and Kathy Lundquist built this reputation in the industry by an entire business focused on providing excellent customer care. Our success in the pool and spa business is due largely satisfied customers.  This tradition will continue as Maximum Pools, Inc. practice conscientious workmanship and ethics for years to come.
Sincerely,
Ted and Kathy Lundquist